♦
To join MCPP or renew your MCPP membership,
click

here
for a
membership form
or click here to register or renew online.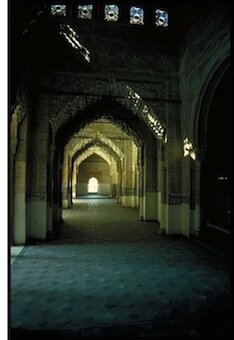 Join us for an evening with MPI visiting professor Andrea Celenza, Ph.D. speaking on sexual boundary violations. Click here for more information and to register.
Registration for Spring course Psychopathology, Symptom Development and Assessment is now available. Click here for more information and online registration.
Continuing Case Consultation Group
to make
further training & supervision
more affordable?
Click here
to see information
about
our new
Access Program.
New - Access Program Supervisory Group -
Click here
for more information
The Michigan Council for Psychoanalysis and Psychotherapy (MCPP) was originally formed as the Michigan Psychoanalytic Council in 1988 as an interdisciplinary society founded on egalitarian and gender-sensitive principles in order to study classical and contemporary psychoanalytic concepts and to train psychoanalysts and psychoanalytically oriented psychotherapists. In 2015, the organization expanded its name to emphasize its inclusiveness and commitment to promoting psychodynamic thinking within a larger professional community. MCPP offers regular scientific meetings, programs, and courses for professionals in psychology, psychiatry, social work, and related fields. Its new Access program provides a year of low fee supervision with an experienced psychotherapist or psychoanalyst.